Business Management System
BMS add-in, an add-in for Office 365
Our proprietary BMS add-in helps you build an business management system and implement it in your SharePoint Online environment, as well as facilitates its management.
The add-in will let you browse through the process structure and show the related documents to each process.
Every process can be displayed using a custom colour, description text and a picture. Or you can let it link to and external resource.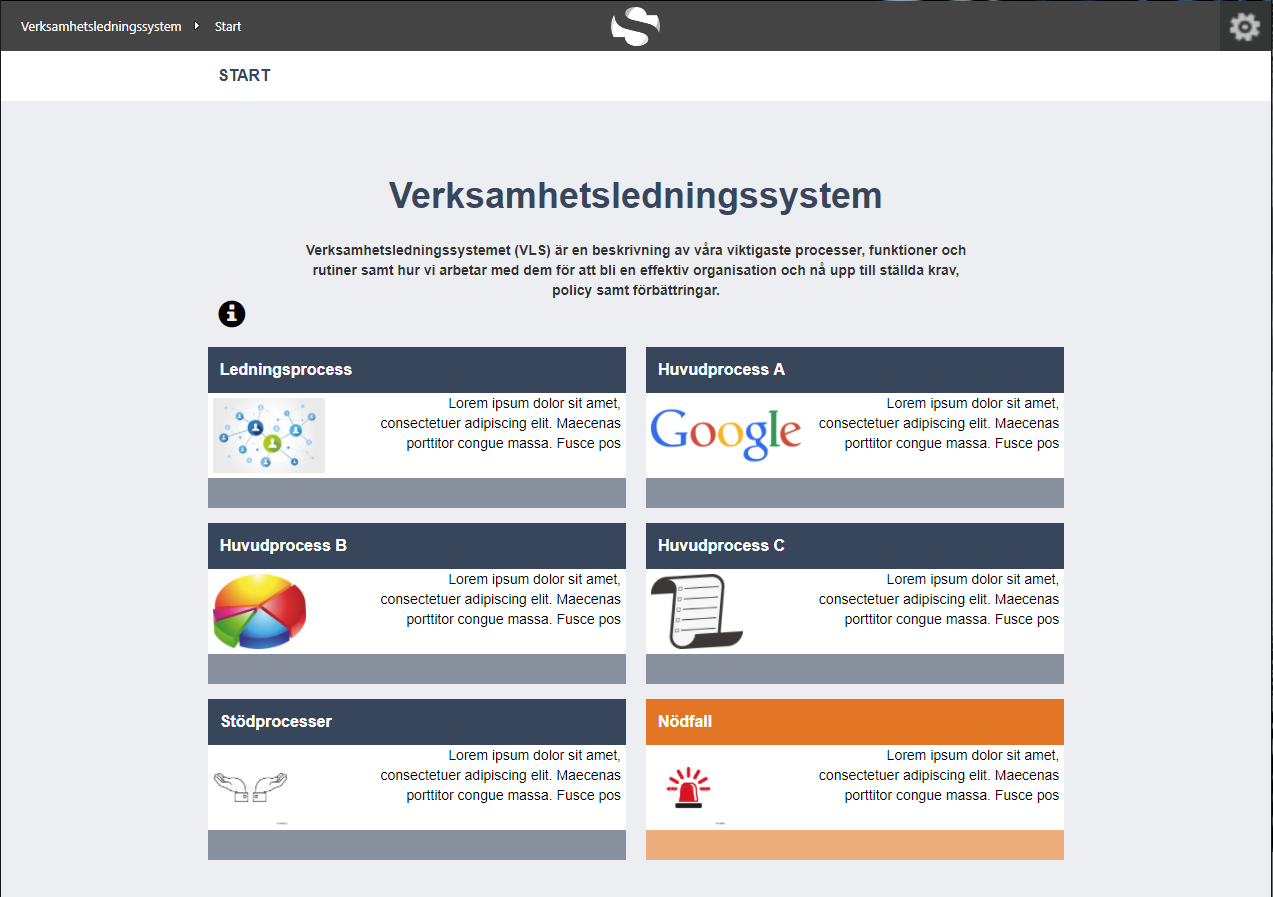 Under the selected process, all documents associated with the process are displayed. They are grouped according to the content type.
The view shows the status of the document, if it is associated with more processes and who owns the document. You can open/download the document or if you are authorized, change the status of the document.
The Add-in is built with a generic look and feel but we'll be more than happy to help you change this to match your organisations graphical profile.